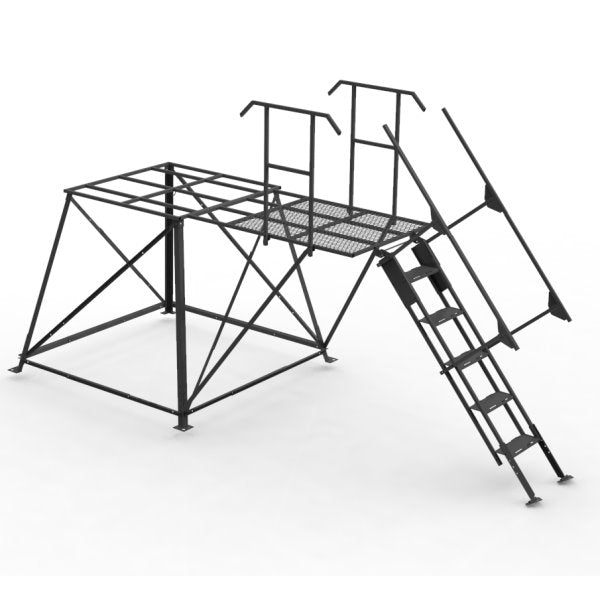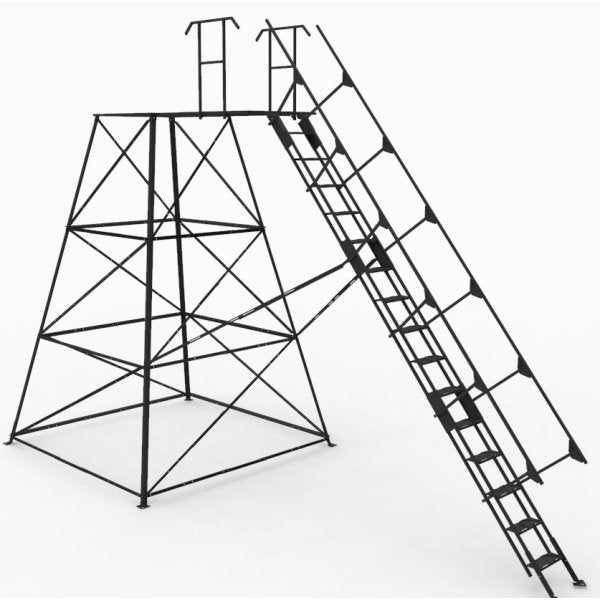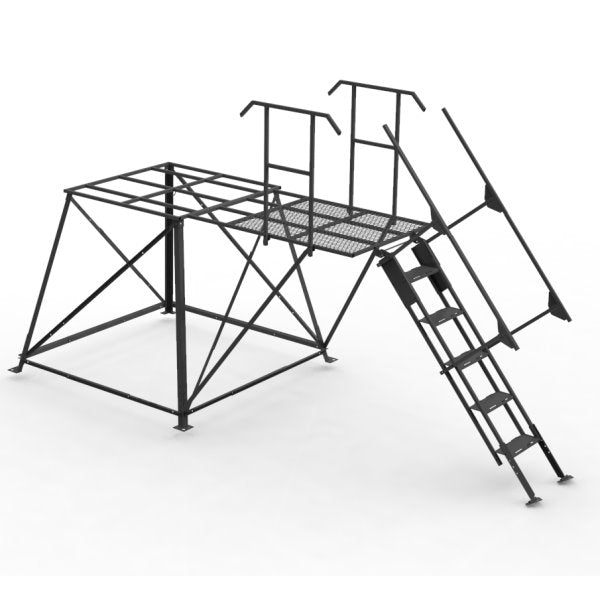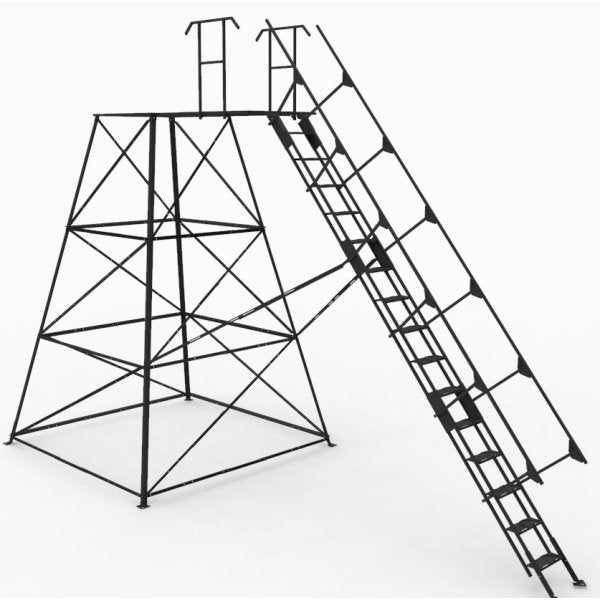 ELEVATE YOUR PURSUIT - ORION ELEVATED HUNTING STANDS
Ships in 2-3 Weeks
Engineered for safety and stability, Orion® Elevated Hunting Stands are all steel and  powder-coated with rust-preventing paint to withstand critters and rotting.

Whether you choose a 5' stand, 10' stand or 15' stand - stair or ladder - all Orion® Elevated Stands come standard with a 40"x60" steel deck that allows you to enter your blind most safely.
The stair and deck rail is designed with safety in mind, encouraging three-points of contact when climbing and entering and exiting your blind.
1,000 lb weight limit

Orion® modular hunting blind and hunter capacity

Easily Transportable

Packaged flat to fit in the bed of standard pick-up trucks
Delivery nationwide, Ships in 2-3 Weeks
Buy Now
SHAKE TEST APPROVED, CRITTER PROOF, AND ROT RESISTANT
All steel and powder-coated elevated hunting stands that only require two tools for assembly - 9/16" wrench and a power impact drill. Eight corner- to-corner angle braces give this elevated hunting stand a superior structural design.
SAFE ENTRY AND EXIT
A standard 40"x 60" deck won't have you leaning, twisting, and turning when entering the blind.

The safest way to enter and exit an elevated stand is to be standing at the same level as the door.
UNEVEN GROUND? LEVEL UP
Built-in leveling systems adjustable legs level up the stairs and the base, so your stand is level, even when the ground is not.
LOCK DOWN SAFETY ANCHORING SYSTEM
Seven-point anchoring system keeps your stand upright and locked down – for your safety and the safety of the product - even when not in use.
SLIP RESISTANT TREADS
Safely climb the ladder or stair no matter the weather.
EASILY TRANSPORTABLE
Packaged flat to fit in the bed of standard pick-up trucks